Thermoforming is a manufacturing process where a plastic sheet is heated until it is a pliable forming temperature, formed to a specific shape on a mold, and then trimmed to create a usable product.
Thermoforming is a process that requires a relatively low level of forming pressure. This means that the tooling can be constructed at a fraction of the cost of injection tooling. Tooling can be produced in a very short time frame compared to other plastic processes. You can also expect faster production turn around for large volume runs compared to rotationally molded or fiberglass reinforced plastic processes. Quick tooling turn around combined with faster production runs, results in quicker time to market.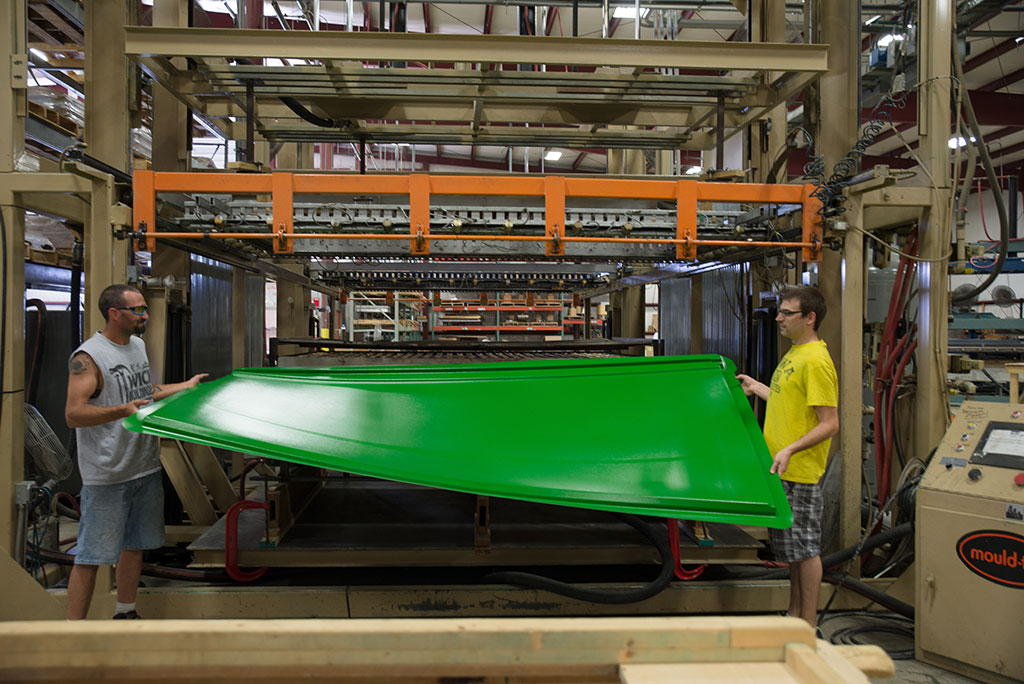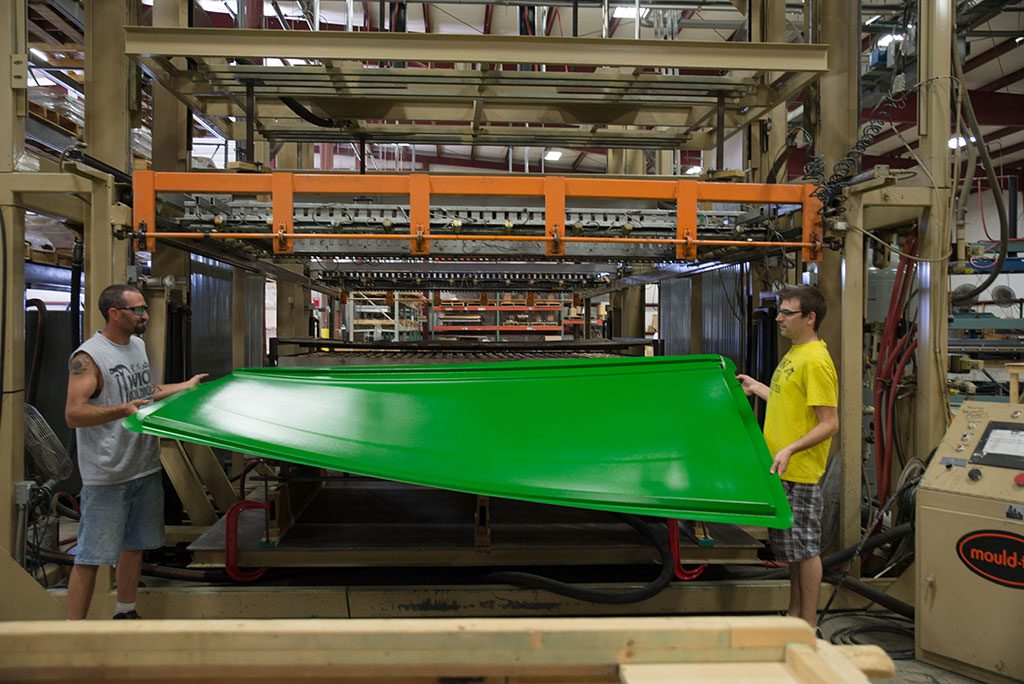 Plastics Unlimited started as a thermoforming company almost a quarter of a century ago. We continued to learn and grow as a leading thermoformer every day. Our experienced staff can help find a solution that will work the best for each individual application. We take the time to make sure we completely understand your application so we can provide you with the best materials and processes to ensure the product that we provide for you will be the best possible. We have different sizes and types of thermoformers that allow us to do everything from a few small parts per month to thousands of as large as 8' x 11' parts per month.