Composites are the result of combining technologies. The results can be spectacular! Introduced over 50 years ago, composites and fiber-reinforced plastics are used in many different products, applications, and industries. Composites can apply to many different combinations of materials. Plastics Unlimited focuses on fibers, primarily fiberglass and carbon fiber that we combine with a resin. Some of the resins that we currently use are polyester, vinyl ester, urethane, and epoxies. By using the different resin types and glass layups, Plastics Unlimited can engineer exactly what you need.
Along with basic composites manufacturing at Plastics Unlimited we have developed and patented an industry changing process called TEC® (Tooless Engineered Composites) This process combines the speed of thermoforming with the strength and durability of composites.
Here's the simple TEC® equation:
Thermoforming (Thermoformed Plastic Shell) + Composites (Fiberglass Reinforcement for more overall strength) = TEC®* (Tooless Engineered Composites)
When thermoformed products step up to composite technology, the result is a Class A smooth or textured finish. Choose between solid color or clear over metallic, chrome, wood pattern, camo, or even carbon mesh pattern. Explore the benefits of our patented TEC® process now and find more information under the products tab and then TEC®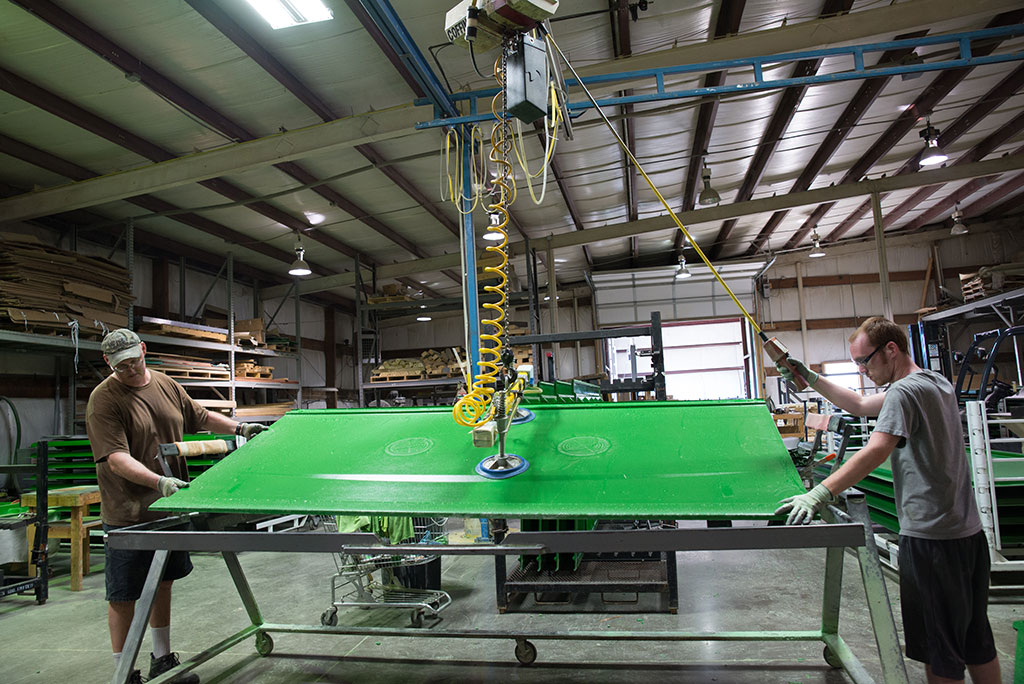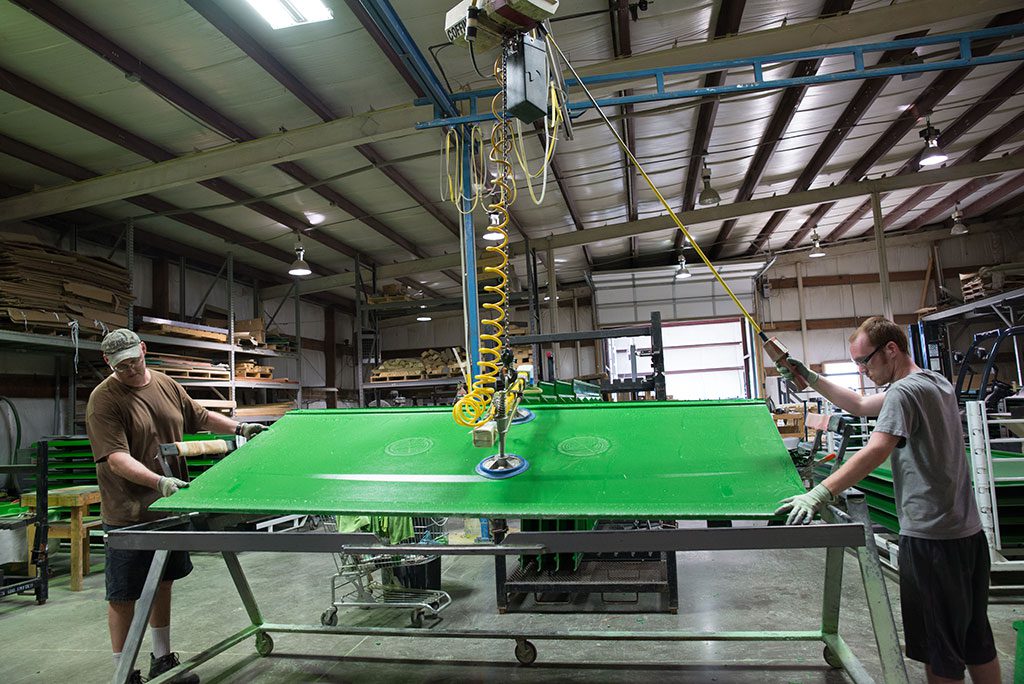 The end products are strong, lightweight, corrosion-resistant, and dimensionally stable. Advantages like design flexibility and lower tooling costs are utilized by growing number of industries such as recreational, industrial, agricultural, medical, and many more. Their tremendous strength-to-weight ratios and design flexibility make composites ideal as structural components.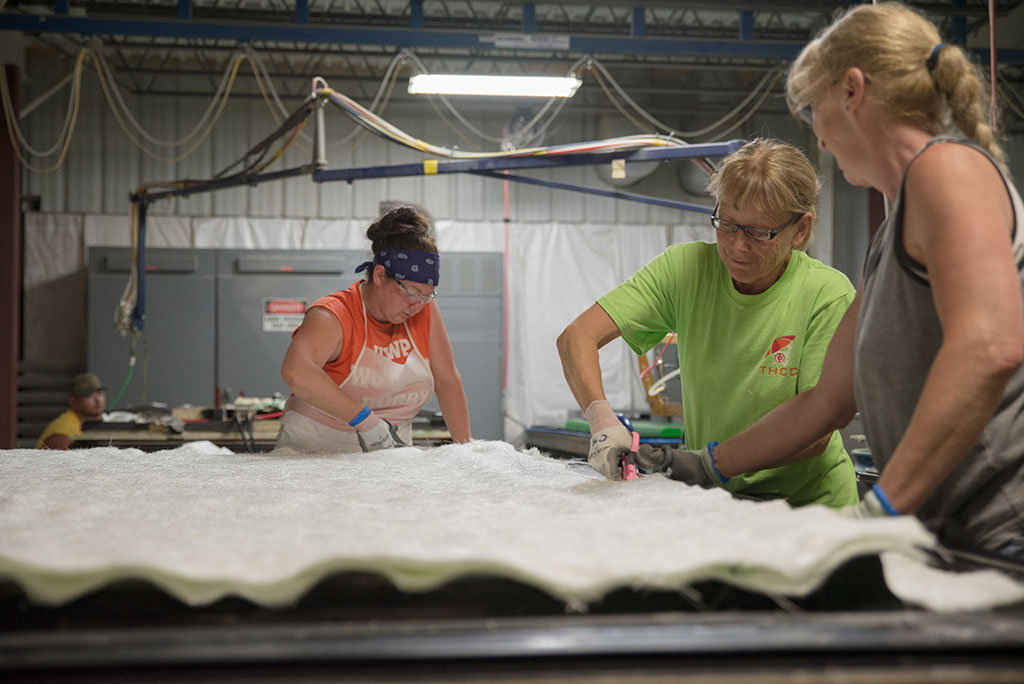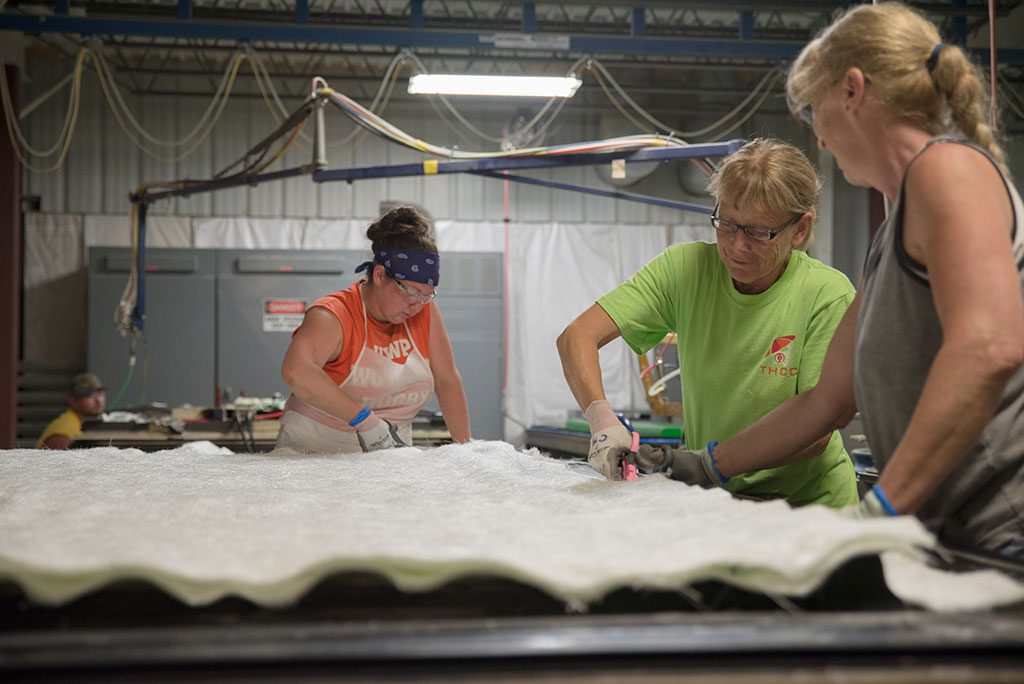 High-strength, lightweight premium composite materials such as carbon fiber and epoxies have been used for aerospace, high performance sporting goods, performance cars, and many other high end applications for many years. Plastics Unlimited is helping to bring down the cost of premium composites like carbon fiber. By implementing new resin infusion and out-of-autoclave technology, more industrial, agricultural, and lower cost applications are discovering the value of Carbon composites.
Carbon fibers higher cost is easily offset by many of its benefits. Some of the benefits of carbon fiber are lower cost on many other related parts on a piece of equipment. For example, a 200 foot boom needed thousands of pounds to counter weights before it was produced in carbon fiber. The carbon fiber boom eliminated the need for additional cost of the weights.
For decreased product weight, increased strength and fuel economy, the move to carbon fiber parts will position you as a leader in production technology. Contact us to find out how we can help with all of your company's composites needs.